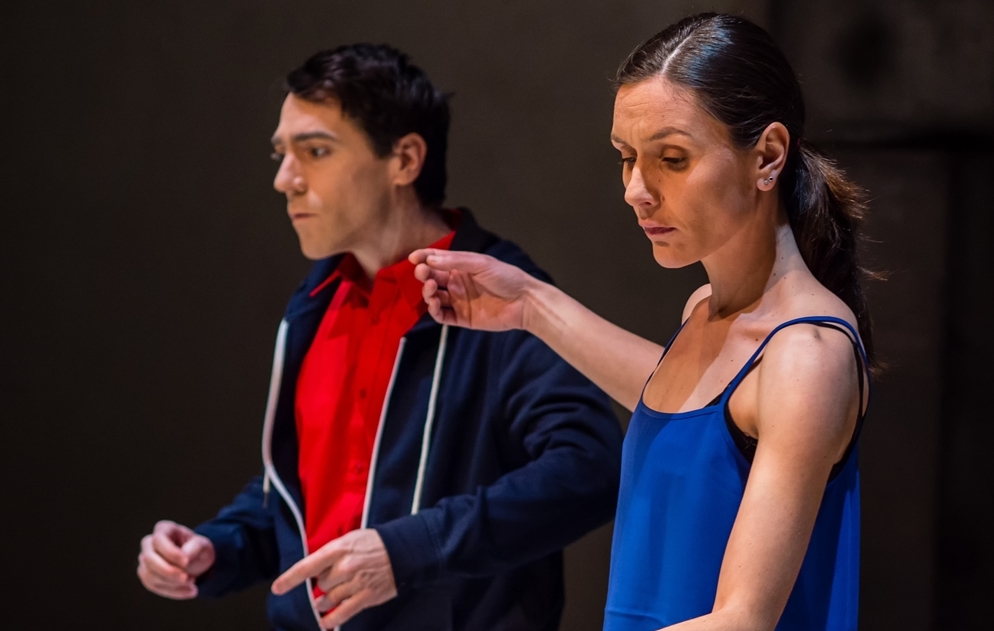 Angie Smalis studied contemporary dance and choreography at the State School of Dance in her native Greece before joining the Viennese Folk Opera (Volks Oper Wien) in 2001. She relocated to Limerick in 2003 to work as a dance artist with Daghdha Dance Company. In addition to working as an independent contemporary dance artist, Angie is Artistic Director of Limerick Youth Theatre and Director of Patterns Dance Collective, a group of dance artists with intellectual disabilities, under the auspices of the Daughters of Charity Service, Limerick. Angie has received funding for her own work from the Arts Council, Culture Ireland, the Mid-West Regional Authority and Limerick City and County Council. Lately, Angie received the Arts Grant Funding- Arts Council- to research and develop "The Ambassadors" in collaboration with American performing artist Colin Gee, Irish dance artists Mark Carberry and Lisa Mcloughlin and American composer/vocalist Erin Gee.
'John's Query', image by Dominik Kosicki
Angie's projects, over the last years, have been rooted in rigorous historical research surrounding an event, place, people, and cultural moment. The works that emerge from this research are developed in conversation with artistic collaborators, drawing new contemporary relevance from the historical material. Angie is particularly interested in moral relevance and what she considers as the development of a critical cultural imagination.
Angie Smalis would like to acknowledge the continuous support of the Arts Council under the Dance Bursary, Dance Project and Travel and Training Awards, Culture Ireland, Limerick City and Co. Arts Office and Dance Limerick.