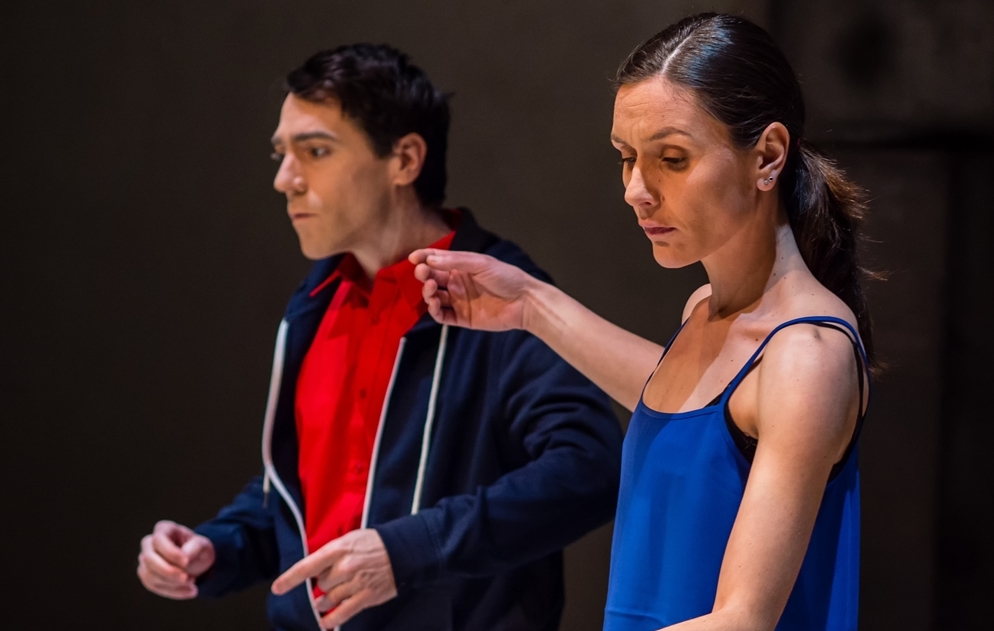 Angie Smalis was born and raised in Athens, Greece where she trained and worked professionally as a dance artist. She studied dance and choreography at the State School of Dance and worked with several companies as a dance artist until in 2001 when she moved to Vienna, Austria to join the Viennese Opera, Volks Oper Wien. Angie relocated to Limerick, Ireland in 2003 to join Daghdha Dance Company as one of their main dancers. She is an independent contemporary dance artist, leads Limerick Youth Dance, is Artistic Director of Limerick Youth Theatre and Founder and Director of Patterns Dance Collective (a group of dance artists with intellectual disabilities). At the beginning of 2009 she was appointed Artistic Director of Limerick Youth Theatre and has been creating solo work as a free lance dance artist.
In 2015 her collaborative video installation Chaplet of Roses won Outstanding Irish Work at Light Moves Festival of Screen Dance in Limerick. Angie was able to travel to New York with Colin Gee to perform Chaplet of Roses thanks to the help and support of Dance Limerick, Limerick City and County Council, The Arts Council and Culture Ireland.
Recent works include The Melody of Thinking (2016), a collaboration with musician Peter Hanagan presented at the World Academy of Music and Dance, Specifically. Being. Human. (2016), a collaboration with actor/director Kevin Kiely Jnr. and composer Paddy Mulcahy and a dance response to E.gress (2016) a film about dementia that launched at IMMA in November, as part of a National tour by visual artist Marie Brett.
Angie Smalis would like to acknowledge the continuous support of the Arts Council under the Dance Bursary, Dance Project and Travel and Training Awards, Culture Ireland, Limerick City and Co. Arts Office and Dance Limerick.